About Mark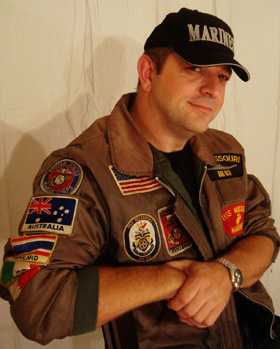 Mark is a nationally recognized Swing Dance Champion. Affectionately known as "Mark the Marine." After serving our country for 20 years, Mark retired from the Marines in 2004. He is currently employed as an Engineer working for the Federal Government at Camp Pendleton Marine Base.
Mark has been dancing for 3 decades. Growing up in Sacramento California he started dancing and teaching country dances with his sister when he was just 16. Mark enlisted in the Marines at age 19 and duty called. As duty permitted Mark continued to stay involved in the dance community where he eventually found his way to West Coast Swing forming many lasting relationships as a trusted friend. Mark continues to be a staple in the West Coast Swing Dance community.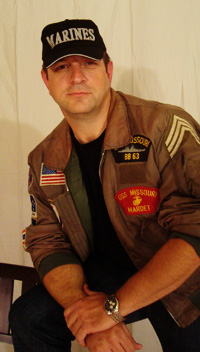 One of the most popular social male leaders on the floor, Mark's ability to lead and make his followers elevate their dance is a skill like no other. Mark enjoys dancing with everyone; all levels, sizes, and ages. Followers look for Mark when they want to dance with abandon and or move in ways they didn't know was possible or simply have a nice dance with a nice man. It's no wonder he received a "People's Choice" award as favorite social dancer.
For the past 2 plus decades Mark has been an active competitor, winning and placing in Jack and Jill's, Strictly Swings, Classic, and Showcase competitions.
Mark's experience in weight support moves, lifts, leverage, partnering, his exceptional lead and his keen eye for detail has lead him to be sought after to Judge and also act as "Rules" Referee. Mark has served as Chief Judge at multiple events.  In January 2015, Mark was asked to join the World Swing Dance Council Board of Directors. He oversees the website and Points Database.  He continues to prove himself as an "invaluable" player and leader in our swing dancing community. Mark is highly respected by dancers for his knowledge, experience and integrity.